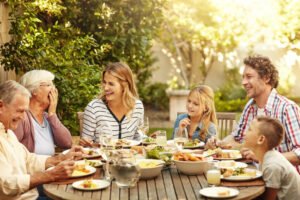 Mother's Day is almost here, and there's no better way to show the moms in your life how special they are than by hosting a Mother's Day brunch.
If you want to make your Mother's Day brunch special, consider adding some personalized touches like homemade decorations or a menu tailored to your mom's favorite foods. Just like a mom always goes the extra mile to make her children feel loved, putting in that extra effort can make your brunch feel even more heartfelt and memorable.
Create a crowd-pleasing menu.
When creating your menu, it's important to include your mom's favorite dishes as well as traditional and kid-friendly brunch options. Consider serving some menu items that will likely be expected, such as eggs, bacon, sausage, and toast. Create a special kids' area that includes cereal options, toaster pastries, and finger foods like French toast sticks. And, think about adding a healthy fruit salad, which most attendees are likely to enjoy.
Add some special dishes to the traditional fare.
If you'd like to take your brunch to the next level, you might want to include something unexpected but delicious, like this breakfast strata. Coffee, tea, and fruit juices are always popular brunch beverage choices, but since it's Mom's special day, you might want to add champagne mimosas to the menu!
Include a fun craft to keep kids occupied.
In addition to delicious foods and pretty decorations, you might want to add a kids' craft table, where they have the opportunity to create the perfect Mother's Day gift. Here's a Mother's Day picture frame that doesn't require much prep work or cost, but is simple and fun for kids to make.
Visit the Speculator Dept. Store for the perfect Mother's Day gift.
Of course, you can find the perfect Mother's Day gift right at the Speculator Department Store. Whether your mom likes clothing, jewelry, candles, or home decor, you'll be certain to find just the thing to make Mom's day even more special. Stop by and see what we have in store for you today!