At Speculator Department Store, we carry some of the finest clothing names on the market – Pendleton®, and Carhartt®. Come see our ample assortment of men's, women's and children's clothing, from the incidentals, like socks and pajamas, to top-quality outerwear.
Choose from the largest selection of clothing & sportswear in the area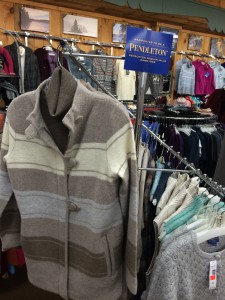 We're proud to carry the Pendleton line of clothing. For more than 140 years Pendleton has been produced 100-percent pure virgin wool fabrics, as well as clothing made of other fine hand-milled materials.
Founded in 1973, Patagonia is an American clothing company whose values rely on building the best products for function, repairability and durability. They strive to limit ecological impacts with goods that last for generations or can be recycled so the materials in them remain in use. And now you can find Patagonia right here in Speculator!
Since 1889 Carhartt has been manufacturing rugged clothing perfect for the avid outdoors enthusiast. We carry Carhartt apparel for warm and cold weather alike, that includes jeans and work pants, shirts, sweats, shorts, tees and accessories.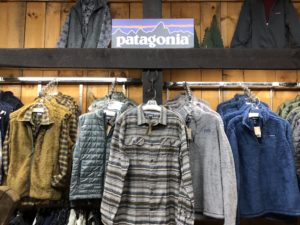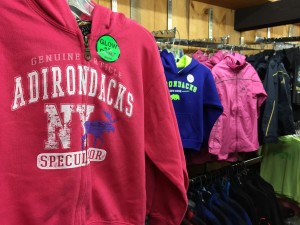 If it's a simple t-shirt or hoodie you seek, we have a number of locally-branded apparel in a variety of colors – from basic blues to fun brights and tie-dyes. You'll be able to remember your Adirondack adventure every time you wear one – or take one home as a memento of your vacation to share with a friend or family members.