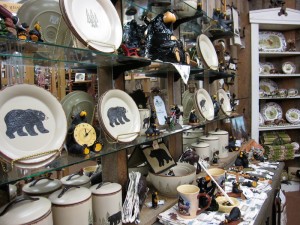 If you are coming up to the Adirondacks for a visit, then you'll want to stop by Speculator, New York. The town is surrounded by beautiful hiking trails, crystal clear lakes, convenient camping sites, skiing areas, and snowmobile trails. All of it with a backdrop of the majestic Adirondack Mountains.
And, you'll be able to bring home memories of your trip when you make a stop at Speculator Department Store. We carry a wide variety of Adirondack-inspired gifts and souvenirs that will be ideal to bring home to your family and friends.
The Perfect Place to Buy Adirondack Mementos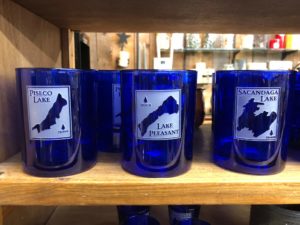 You'll find locally branded giftables  with the names of the local things to see and do in the area. You can get names like "Speculator, NY", "Lake Pleasant," or "Piseco Lake" emblazoned on mugs, glassware, clothing, hats, and plush animals. Not only that, but you'll be able to take home loads of Adirondack-themed items, like bear and moose themed knick-knacks, housewares, and wall art. Items that give your home or camp a rustic, mountain living vibe.
We carry Custom etched glassware that beautifully represents life in the Adirondacks. Manufactured in New Hampshire by American Crystal, this glassware features our serene local lakes, such as Piseco Lake, Lake Pleasant, and Sacandaga Lake.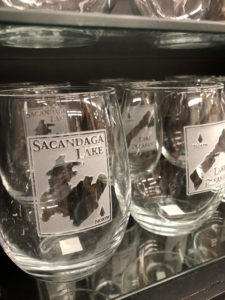 More outdoor-themed tableware and other fine place setting accessories can also be found at our store. The theme is definitely centered around the outdoors, nature, and other features of Adirondack culture. These housewares are sure to delight your dinner guests! Or you can give them to a loved one and share your Adirondack experience. We also carry various centerpieces, candles that will set a welcoming dinner table year-round, making every dining experience reminiscent of the time you spent here in the Adirondacks of New York.
At Speculator Department Store, we also pride ourselves on carrying a variety of locally produced goods. We source from locals their homemade jams, jellies, and candies. Plus, you can't leave without some of our pure maple syrup. And what better way to take home the Adirondacks than with a delectable treat, made right here in the Speculator region?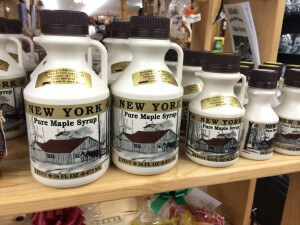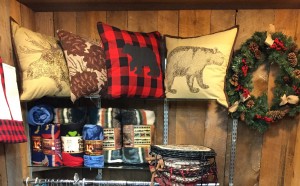 And don't miss our Christmas store! We have a section devoted to the Adirondack holiday season – ornaments featuring woodland friends like bear and moose, We carry Santa figurines and a full line of Willow Tree Angels to decorate for the holiday season.
Stop in today to see the wonderful variety of Adirondack gifts – we're sure you'll find just the perfect item for everyone on your list – and for yourself! We're located in the middle of Speculator, NY just off NY 8.