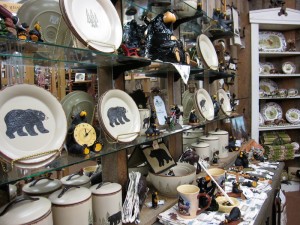 When you visit the Adirondacks, Speculator is the perfect destination – full of hiking trails, lakes, camping, skiing, snowmobiling, and all the beauty the Adirondacks has to offer.
And, you'll be able to bring home memories of your trip when you make a stop at Speculator Department Store. Our wide variety of Adirondack-inspired gifts and souvenirs are perfect to share with your family and friends back home.
The perfect place to get Adirondack Mementos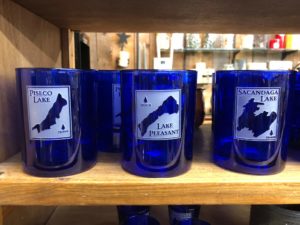 You'll find locally branded giftables including "Speculator", "Lake Pleasant", or "Piseco Lake" mugs, glassware, clothing, hats, and plush animals. Not only that, but you'll be able to take home loads of Adirondack-themed items, like bear and moose knick-knacks, housewares, and wall art.
Custom etched glassware beautifully represents life in the Adirondacks, manufactured in New Hampshire by American Crystal. They feature our serene local waters such as Piseco Lake, Lake Pleasant, and Sacandaga Lake.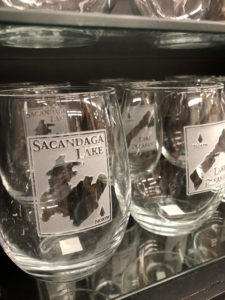 More adorable outdoor-themed tableware and other fine place setting accessories can also be found, much of which features an Adirondack theme. Sure to delight dinner guests or gift recipients, our tableware is both enchanting and functional. We also carry various centerpieces, candles and more, so you can set a welcoming table year-round and make every dining experience special and reminiscent of your time in the Adirondacks.
Speculator Department Store also carries a variety of locally produced goods, from homemade jams, jellies and candies, to pure maple syrup. And what better way to take home the Adirondacks than with a delectable treat, made right here in the Speculator region?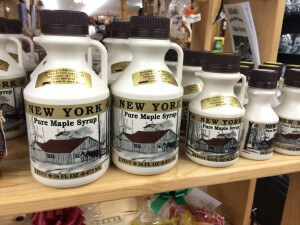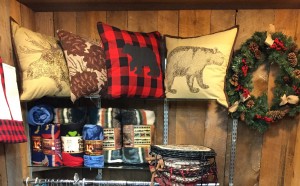 And don't miss our Christmas store! We have a section devoted to the Adirondack holiday season – ornaments featuring woodland friends like bear and moose, Santa figurines and a full line of Willow Tree Angels.
Stop in today to see the wonderful variety of Adirondack gifts – we're sure you'll find just the perfect item for everyone on your list – and for yourself!