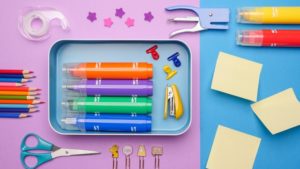 Summer is quickly drawing to a close, and people are coming out of vacation mode and returning to the reality of daily routines. They're closing down their summer camps for the winter, leaving the beach and heading back to work, and getting the kids ready for back-to-school. While it certainly seems like a lot of work to get "back to work," preparing the kids for the school year doesn't have to be – it can be as easy as stopping into the Speculator Department Store and Charlie Johns.
Whether you need kids' clothing or paper and crayons, we can help you get ready.
At the Speculator Department Store, you'll find all the essentials you need to get your kids outfitted for back-to-school. We carry a complete lineup of children's clothing, including:
Hoodies
T-shirts
Jeans
Shorts
Socks
Undergarments
Sweatshirts and pants
And, you'll find outerwear and accessories, including coats, jackets, hats, mittens, gloves, and scarves. You'll find the clothing your kids need, without having to go to a mall or big-box store.
Plus, you can stop into Charlie Johns for school supplies, including pens, pencils, crayons, notebooks, paper, folders, and even lunch bags and backpacks. No matter what your children need to get off to a successful school year, we're ready to help!
Visit us today and get the school supplies you need.
The Speculator Dept. Store and Charlie Johns are located in heart of Speculator. Stop by and see what we have in store for you – and the kiddos – today!