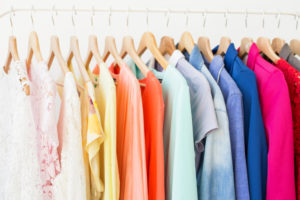 Over the last year, many of us have been spending a lot of time at home, and not having many opportunities to enjoy outings with family and friends. Fortunately, businesses have started opening up again, and events like concerts, weddings, and family gatherings are happening again. If your wardrobe is looking tired and you'd like to spruce it up a little before your next event, you should consider stopping into the Speculator Department Store.
We carry a full lineup of clothing for the whole family, from t-shirts, sportswear, and outerwear, to dressier ensembles. Whether you need shorts, sandals, and swimwear for a get-together at the beach, or a nice blouse or polo shirt for a dressier event, the Speculator Department Store has you covered. Our clothing lineup has something for everyone – infant to adult.
You can find the brands you love at Speculator Dept. Store, too.
We're pleased to offer quality clothing, shoes, and accessories from quality brands, including:
Patagonia
Pendleton
Carhartt
Minnetonka
Visit us today and see what we have in store for you – for any occasion!
Not to mention, the Speculator Dept. Store is the perfect place to find just the right gift for Father's Day. You can help refresh Dad's summer wardrobe with our great clothing selection or find other gifts like wallets, mugs, beer steins, and more. Stop into the store today, to find the summer wardrobe refresher you need, as well as the perfect gifts for the dads and grads on your gift-giving list.