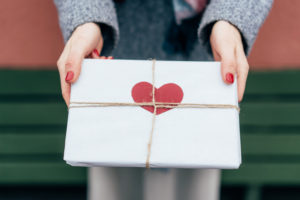 Valentine's Day is almost here, and if you're like a lot of people, you might have waited until the last minute to find the perfect gift for your Valentine. No worries – you can find that special someone a wonderful Valentine's Day present – right at the Speculator Department Store. Whether your sweetheart likes clothing and accessories, whimsical home décor, or beautiful jewelry, we have what you're looking for.
For instance, if your Valentine loves jewelry, you'll find a wide variety at our department store. Rings, bracelets, necklaces, and earrings – there are many different styles to choose from to suit a variety of tastes. You'll even find some pieces that have been beautifully handcrafted by Adirondack artisans, lending a wonderful, one-of-a-kind feel to each item.
If jewelry isn't your sweetheart's thing, you can find beautiful tableware and home décor items, too. From etched glass to wall art, we carry a wide variety of items for every taste and every price range. And, you can find lovely accessories, like scarves, bags, hats, and gloves. There is truly something for everyone at the Speculator Dept. Store!
Speculator Dept. Store has Valentine's Day gifts for all the special people in your life.
And while you're there looking for a gift for your special someone, why not add in a few items for the other special people in your life? Moms, kids, teachers – everyone loves to receive a special gift just for them on Valentine's Day! We carry plush animals, mugs, Adirondack-themed knickknacks, and more. And for that special man in your life, you'll find all sorts of clothing, outerwear, and even fishing supplies.
There's no need to travel to a big-box store for that last-minute Valentine's Day gift -simply visit us at the Speculator Department Store today and find just the right gift to show you care. We're open Monday through Sunday from 9 a.m. to 5 p.m.