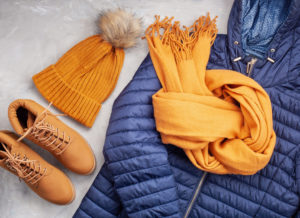 There's never a lack of outdoor activities to enjoy when you live in the Adirondacks. From skiing and snowshoeing, to ice fishing and snowmobiling, people who live in and visit this area know that winter activities in the Speculator region can provide hours of outdoor fun – and easy social distancing. Of course, one of the most important parts of safe winter outdoor fun includes dressing for the winter weather. You don't have to travel to a big-box store to find what you need – all you have to do is visit the Speculator Department Store.
At the Speculator Dept. Store, you'll find the winter clothing you need to make the most of all the outdoor activities our area provides. We carry clothing from companies you can count on for quality and durability, so not only will it provide you with warmth and comfort this winter, but for years to come. We're pleased to offer brands like Pendleton, Patagonia, Carhartt, and Minnetonka.
What can I find at the Speculator Dept. Store to keep me warm outdoors this winter?
We offer a full line of men's, women's, and children's clothing and outerwear. When you shop with us for your outdoor clothing needs, you'll find:
Coats and Jackets
Hats
Mittens and Gloves
Wool Socks
Scarves
Sweatshirts
Boots
More!
And, if you enjoy ice fishing, make sure to check out our complete lineup of fishing tackle and supplies. We'll not only help you stay warm out on the ice; we'll also help ensure your ice fishing adventure is a complete success!
When you need winter wear, look no further than the Speculator Department Store. Whether you're taking the kids sledding or planning a winter hiking expedition, we'll help you stay warm!