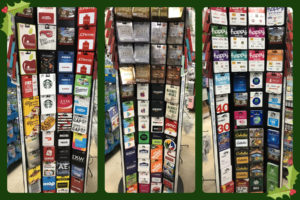 As the holiday clock is winding down, you may be finding yourself in need of some last-minute gifts. You should know, there's no need to drive for miles or to worry that your online order might not make it on time – all you need to do is stop into the Speculator Department Store or Charlie Johns. There, you'll find just what you need for anyone on your list.
At the Speculator Department Store
At the Speculator Dept. Store, you'll find a wide variety of gift ideas for the entire family. From plush animals, games, and toys for children, to attractive, quality-made clothing and jewelry, to beautiful table settings and wall art, there is practically something for everyone at the department store. There is even a full line-up of Adirondack-themed merchandise, so you can send a bit of Speculator to those loved ones afar.
At Charlie Johns
Charlie Johns has plenty of gifting options, too. Visit our addition to find all sorts of winter items, including lined gloves, heaters, tools, and more. There is also a complete book section – almost a bookstore within the store – where you can find a wide variety of fiction and non-fiction books for the avid reader on your list. And, if there's someone on your list with a favorite store or restaurant, you're in luck – Charlie Johns is now offering a huge selection of gift cards in many different denominations.
Stop in for your gift-giving needs today!
Charlie Johns is open Monday through Saturday from 8 a.m. to 8 p.m., and Sunday from 9 a.m. to 6 p.m.  The Speculator Department Store is open Monday through Sunday, 9 a.m. to 5 p.m. Happy holidays to you and yours, and we look forward to helping meet those last-minute gift needs!