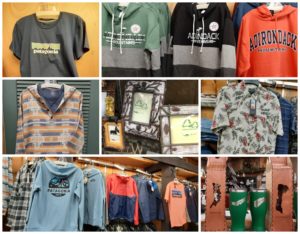 Graduation gifts, birthdays, anniversaries – oh my! There are a number of occasions for gift-giving during the summer months. Fortunately, you can make these important events special, by finding the perfect gift at the Speculator Department Store. We're pleased to offer everything from clothing and jewelry to housewares and children's gifts, so you'll easily find something for everyone on your list.
Find out more about the great gift ideas you'll find at the store.
When you shop at the Speculator Department Store, you'll find that there is a wide variety of items available for your gift-giving needs – for every person, and every occasion. Whether you'd like to give the gift of clothing or jewelry, or beautiful engraved glassware or wooden gift boxes, you will find truly unique gifts for all occasions at the department store every day.
No need to travel to a big-box store – we have everything you need right here.
You can avoid the malls and big-box stores this summer – everything you need for gift-giving is readily available at the Speculator Dept. Store. Stop in and see what we have in store for you. Please remember to wear a mask and keep social distancing in mind when shopping with us! For your convenience, we are open Monday through Sunday, from 9 a.m. to 5 p.m.