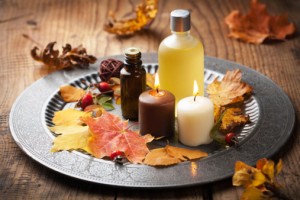 Have you been invited to Thanksgiving at the home of a dear friend or loved one, but you're not sure what to bring as a gift? If you're looking for something a little more unique than the old stand-by bottle of wine, then you might consider some of the following gift ideas. Not only are they as unique as your hostess (or host), but they're also available right at the Speculator Department Store, where you're sure to find just the right gift for any occasion.
A special memento: Thanksgiving harkens in the winter holidays, and an idea for a thoughtful hostess gift is an ornament or decoration that can be displayed during the holiday season. Choose a decorative piece that meshes with your hostess's likes, and it will be a memorable, cherished gift for years to come.
A delectable edible: Food is always appreciated, especially when it's something out of the ordinary. Gourmet sauces, dressings and mixes are always a unique gift offering, as well as special candies, chocolates or beverage mixes. Local items like honey or maple syrup are always a thoughtful hostess gift as well.
Light up their life: Candles are always a welcome gift for any hostess, because they can be used time and time again, and as an attractive decoration for the home. There are so many varieties and scents of candles to choose from, you're sure to find just the right choice to suit your hostess's own unique tastes and home décor style.
An after-party spa: Hosting a holiday dinner like Thanksgiving is hard work! Your hostess will be especially appreciative of a gift that helps her unwind after the last guest leaves. Bath items like handcrafted soaps, bath gels, scrubs and lotions are appreciated gifts that will help her create her own little spa moment when the party's over.
Serve up something delicious: Another idea for a thoughtful gift is to bring your hostess something yummy to add to the meal, like a pie or a cheese and cracker platter – accompanied by a dish they can keep! Choose a decorative piece with a holiday theme that can become part of the Thanksgiving tradition, or something perfect for everyday use.
Of course, the perfect hostess gift is only limited to your imagination – so make sure to visit the Speculator Department Store to see our full line-up of unique gift ideas. No matter what your hostess loves, you're sure to find something perfect to show how grateful you are to be sharing the Thanksgiving holiday with her. Stop by and see us Monday through Sunday, from 9 a.m. to 5 p.m.