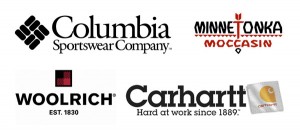 Now that the kids are back to school, the leaves have started to change color on the trees, and the nights are getting a little bit chillier, it's time to think about packing away those summertime t-shirts and shorts, and hanging your fall wardrobe back up in the closet. If after that unpacking you find that you need some new warm clothing to get you through the season, you might want to consider making a trip to Speculator Department Store.
When you shop at Speculator Department Store, you'll find all the seasonal necessities from famous manufacturers to help you stay toasty during the autumn season. You'll find a wide range of styles and brands to choose from, as well as clothing for the entire family – infant, toddler, kids, ladies and men – Speculator Department Store has it all.
If high-quality sportswear is what you're looking for, check out the Columbia clothing line at Speculator Department Store. From comfortable, durable footwear, water wear and outerwear to outdoor necessities like hats, gloves, mittens and scarves, Columbia has everything your family needs to stay warm this fall and all throughout the winter.
In addition, Speculator Department Store also carries quality outerwear from such popular outfitters as Carhartt, and Minnetonka. So whether you're enjoying a leaf-peeping expedition on the Sacandaga Pathway, or are enjoying good times by the campfire with friends and family, you'll find the outerwear you need for the cooler weather ahead at Speculator Department Store.
To see the full selection available, visit the Speculator Department Store on Route 8, Monday through Sunday from 9 a.m. to 5 p.m. To find out about a specific item before you visit, feel free to call the store at 518-548-6123.