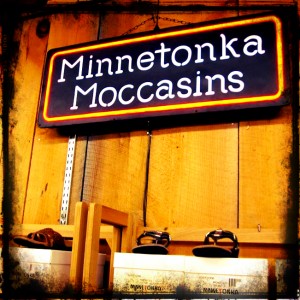 The end of the summer season is always one of our favorite times of the year; because it means another gorgeous Adirondack autumn is right around the corner. At the Speculator Department Store, we believe that's a good reason to celebrate! And we can't think of a better way to do that than to offer you some incredible discounts.
Maybe you have a celebration of your own coming up. Whether you need a gift for a friend or family member, or if you just want to treat yourself, you'll find plenty of great ideas at the Speculator Department Store, many marked down up to 30, 40, even 50%. For example, our entire EverGreetings selection is now up to 50% off. Never heard of Evergreetings? It's a really clever gift idea that combines a greeting card with a garden flag, all packaged up in a mailable envelope with matching artwork. Whatever the occasion, whatever the sentiment — birthday, fall wedding, new baby, Halloween, thank you, congratulations, or "just because" — you'll find a unique design that's sure to please.
You'll really like the designs in our clothing department, especially with savings of up to 30% available now on our popular Columbia and Pendleton brands. Shop now and enjoy savings on shorts, tees, polos, blouses or skirts for next summer, or get ready for fall with a new jacket, flannel shirt, sweatshirt, sweater, and even cozy socks, scarves, and knit hats. We have an amazing selection of stylish, durable apparel that's perfect for the outdoor enthusiast or for everyday wear. And with names like Columbia, and Pendleton, you'll know you're getting quality that's second to none.
If you're looking for casual footwear, you'll save up to 40% now on our Minnetonka sandals. For more than 60 years, Minnetonka's been famous for making the finest moccasins, boots, slippers, and more. Men, women, and kids will all love the incredible comfort and classic look of Minnetonka sandals, and we have many styles to choose from, all discounted up to 40%. That makes this a great time to save on great footwear for upcoming Indian Summer days, or just put 'em away until next spring.
And of course no outfit is complete without the accessories. Update your look for fall with a selection from our line of gorgeous handcrafted jewelry and save up to 50% now on select items. Bracelets to earrings, beads and silver, names like Alexa's Angels, Wild Bryde, Splashes & Sparkles, Natures 1, Silver Forest and more —you're sure to find a beautiful piece that's perfect for your taste and style. And local Adirondack artisans lovingly handcraft many of our items, so if you're looking for jewelry that's one-of-a-kind, be sure to shop the Speculator Department Store.
Clothing, jewelry, and unique gift items — you'll find it right here at the four corners in Speculator. And for a limited time, you'll save up to 50% on EverGreetings and select jewelry, up to 40% on Minnetonka sandals, and up to 30% on apparel from Columbia, and Pendleton. These offers are only available while supplies last, so visit the Speculator Department Store today, celebrate the end of summer and save!