For your next adventure in the Adirondacks, make sure you have everything you need for a great outdoor experience by getting your gear at the Speculator Department Store. When you shop at our store, you'll find a wide variety of items that will make your Adirondack getaway one to remember.
Get all the gear you will need for your Adirondack travels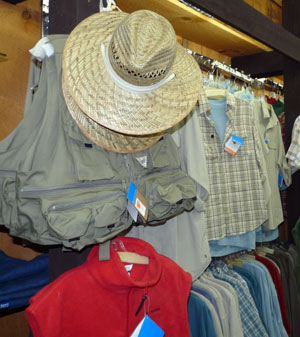 The Speculator Department store carries all the gear you'll need for a great adventure. You'll find outerwear, activewear and footwear perfectly suited to Adirondack life, from famous makers like Columbia, Carhartt, and Minnetonka.
You'll find a full line of gear suited to Adirondack life, like sportswear, rain jackets, and hats, scarves and gloves – just what you need for a hike through the Adirondack forests, any time of year.
If you plan on a fishing expedition, the Speculator Department Store carries a vast assortment of fishing gear, like rods, reels, lures, lines and fishing hats.
If your idea of an Adirondack adventure is making your camp like home, we have the right gear for that, too – Yankee candles, Adirondack-inspired art and knickknacks, and beautiful houseware items like glasses, tableware, napkins and placemats.
So if you're looking for gear for your Adirondack adventure, look no further than the Speculator Department Store. You'll find everything you need to make your getaway an enjoyable one.