At the Speculator Department Store, we pride ourselves on providing our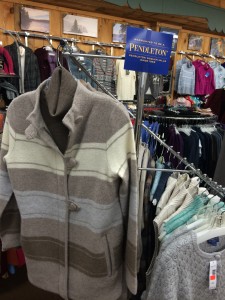 customers with the best products available. That's why we carry the finest clothing names on the market – Pendleton, Woolrich and Carhartt. Weoffer a full line of men's, women's and children's clothing, from the incidentals, like socks and undergarments, to top-quality outerwear.
Pendleton has been a family-owned business for more than 140 years. The company typically
produces 100-percent pure virgin wool fabrics, as well as clothing made of other fine hand-milled materials. From dress clothing to quality outerwear, Pendleton provides top-of-the-line business and casual clothing. The Speculator Department Store is pleased to carry this line, and to provide it to you.
Visit the clothing section at the Speculator Department Store today, and we'll be happy to help meet all your clothing needs.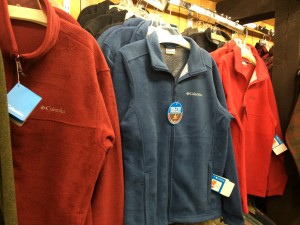 Woolrich has been marketing quality woolen clothing for more than 180 years. Their fabrics have grown to include fine cotton and denim weaves. From rugged outdoor clothing to casual weekend wear to comfy pajamas, you'll find quality and comfort when you choose Woolrich clothing. We carry both men's and women's wear, so you're sure to find just what you're looking for.
Carhartt has been in the business of manufacturing fine workwear since 1889. Carhartt's rugged clothing line is perfect for those in the farming and construction fields, as well as the avid outdoors enthusiast. Carhartt offers offers a complete product line for warm and cold weather alike that includes jeans and work pants, shirts, sweats, shorts, tees and accessories.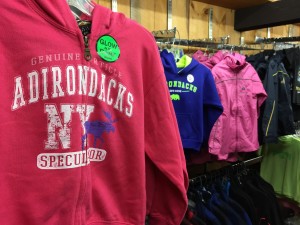 In addition, we carry a number of "Speculator" tees and sweatshirts in a variety of colors – from basic blues to fun brights and tie-dyes. You'll be able to remember your Adirondack adventure every time you wear one – or take one home as a memento of your vacation to share with a friend or family member.