Reverend Dr. and Mrs. Arthur J. Dean of Utica, NY, first came to Piseco around 1920 as friends of Dr. and Mrs. F.M. Miller, and built a camp on the northwest shore of Piseco Lake. Their camp, with a full basement and flush toilets, was considered quite a progressive dwelling in those days. Electricity did not arrive until around the end of WWII.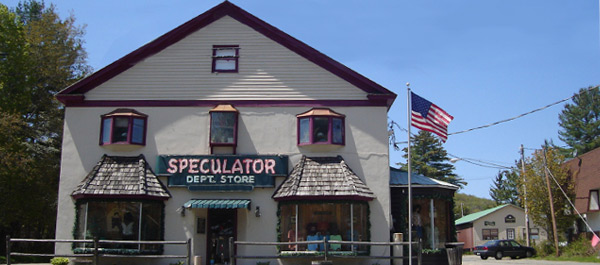 The Deans had one daughter, Carolyn, who graduated from Massachusetts Agricultural College (now U-Mass Amherst). Carolyn married classmate Donald R. Lane, and though their primary residence was in Utica, they enjoyed spending every summer at the camp in Piseco. Carolyn, an avid outdoorswoman, spent those summers hiking in the woods and the paddling the pristine lakes and streams – leaving future generations with a treasure-trove of photographs and slides documenting her travels. She also was an accomplished artisan – particularly skillful in pottery, woodcarving and weaving. Additionally, she sat on the Board of Directors for the Piseco Company (Irondequoit Inn) for many years. Donald and Carolyn, both landscape architects, owned and operated Brant Bros., a floral business in Utica.
Dean Lane, Donald and Carolyn's only child, was born in 1935. Dean attended high school in Utica and graduated from U-Mass in 1957, going on to serve in the U.S. Navy for four years. After the Navy, he married Betty Glass and they bought Sanford Liddle's summer camp on Old Piseco Road and settled there permanently. They renovated the camp into a year-round home and during that time, they had four children: Jennifer, Rebecca, Tamara and Jonathan.
Dean Lane purchased the Charles Johns Store in 1971. At that time, Charles Johns Store was located in what today is known as the Lane Emporium. In 1986, the Lanes relocated "Charlie Johns" grocery and general store to the newly constructed, much larger building it occupies today. Dean purchased the Speculator Department Store in 2003.
The four Lane children attended school in the area before going on to college. Today, Jonathon and his family work with his father, Dean, managing the family businesses in Speculator, and his sisters value the warm, comfortable feeling of returning home with their families to visit the Adirondacks.